About The Book

Two addicts. One epic love story.

Prepare for the worst.That's what Lily and Lo try to do when Jonathan Hale schedules an "important" meeting. The problem: after being swept into the public eye and battling their addictions, they're not sure what the worst is anymore.In a sea of many changes—including Ryke & Daisy living with them—Lily realizes that the best part of her fluctuating hormones might just be the worst.Her sex drive is out of control.Loren knows that she's insatiable, but he's not giving up on her. She's too much a part of him. And as he carries more and more responsibility, some of the people that he loves doubt his resolve.In the conclusion to their love story, Lily & Lo stand side-by-side to fight, one last time, for their happily ever after.

AUTHORS' NOTE
Due to the 2-year gap between Addicted for Now (Addicted #2) and Addicted After All (Addicted #3), you must read Thrive (Addicted #2.5) or the Calloway Sisters spin-off series before reading Addicted After All.
---
After being pressured by Siiri to finally begin this series in August I've been a die hard fan of this series and both Krista and Becca Ritchie. My love for them first began with Lily & Lo in Addicted to You and has expanded to the other couples Connor & Rose, Ryke & Daisy with the spin off books. That being said, everything really began with Lily and Lo and they still remain my favourite couple of the bunch. Because this is the last book in their epic love story i'm getting teary eyed as I write this little message (I don't even want to imagine what i'm going to be like reading the actual book or even the review)–dear god.
As part of the Blog Tour for Addicted After All I have the amazing opportunity to share with you all the characters celebrity crushes. I promise, the answers will definitely make you laugh and they are definitely all very much them.
ADDICTED CHARACTERS AND THEIR CELEBRITY CRUSHES
Inspired by a Tumblr question we received, we're about to break down each Addicted character's celebrity crush—the celebrity that their significant other would allow a "freebie pass" in some alternate universe where the celebrity and Addicted character collide.
LILY CALLOWAY
She would try and say that her celebrity crush is Loren Hale (technically, he is a celebrity) but if that didn't fly, she'd flip-flop between most of the male actors who have played X-Men. She's undeniably attracted to superheroes. But if she really had to choose, she'd pick James Marsden. Especially, when he was playing Cyclops.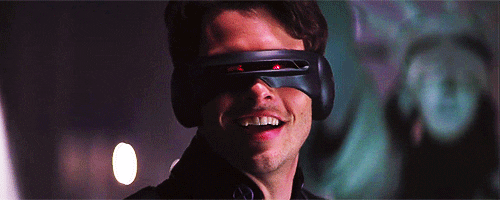 Daisy Calloway
She's attracted to the rugged, manly men. The ones that look like they live in the wild *ahem Ryke Meadows* But there is also one celebrity who personifies man and that's Jason Momoa. Yep, her celebrity crush is Khal Drogo from Game of Thrones.
Rose Calloway
This would be quite hard for her to choose. But she'd try to pick someone also very masculine like Henry Cavill or Michael Fassbender. And it would be difficult for her to admit her celebrity crush out loud (in front of Connor) because she knows that he'd start thinking he was in the same league as Superman and Michael Fassbender (he is ;))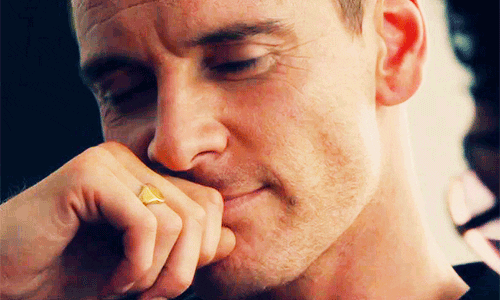 Loren Hale
Lo likes small girls. More on the skinny side. He likes girls who are sweet and goofy on the outside and maybe a little wild on the inside. His celebrity crush would no doubt be Emma Stone.
Ryke Meadows
He would claim he doesn't have a celebrity crush (he likes all kinds of women and many attract him). But if he absolutely had to choose, he'd pick Scarlett Johansson. [Side Note: Even though Lily is firmly Team Raisy, she would approve of Ryke's choice. Scarlett is Black Widow after all]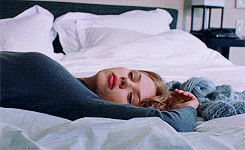 Connor Cobalt
Connor is primarily attracted to intelligence. So his celebrity crush would be Natalie Portman. She has a very high IQ and graduated from Harvard. She's also very classy but not afraid to speak her mind—which is Connor Cobalt's type.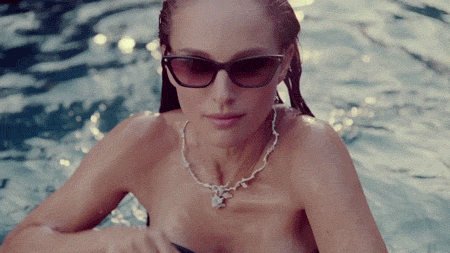 Don't forget to click here for the Rafflecopter Giveaway for a chance to win a *Kindle Paperwhite or  *signed  paperback of AAA. Click here to follow the rest of the tour.
About The Authors

Krista & Becca Ritchie are identical twins. They write New Adult books that make you cringe, gasp, and go ooh-la-la. (If you do that sort of thing.) They are currently working on the spin-offs and final books in the Addicted series. Connect with them on twitter and their website: kbritchie.com

AUTHOR LINKS

 Website: http://kbritchie.com/

Facebook: https://www.facebook.com/kbritchie

Twitter: https://twitter.com/KBRitchie

Tumblr: http://kbmritchie.tumblr.com/

Pinterest: http://www.pinterest.com/kbmritchie/